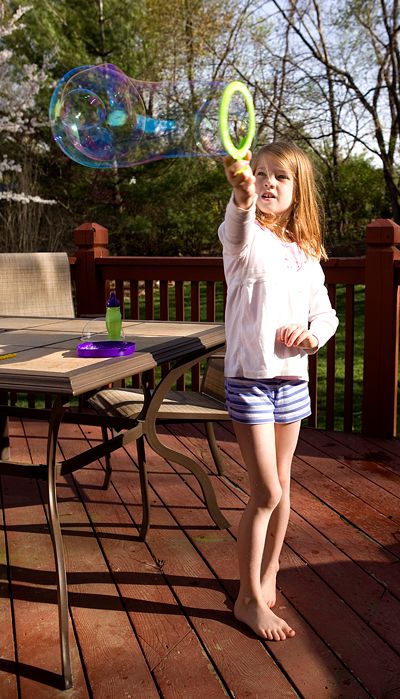 [Gratuitous knobby-kneed Hannah shot for your symbolic title tie in viewing pleasure]
As I not-so-subtly alluded to a few days ago, this week has been a tough one for me. I am not going to go into specifics here, but I will tell you that life threw me a curve ball which my sensitive, vulnerable, weak side was not remotely prepared to deal with. I had been in a pretty comfortable groove for quite a while, and getting knocked out of it onto my rear end was not exactly pleasant.
How did I cope?
Well, first I had a good cry on the Husband's shoulder.
Then I devoured a large portion of the remaining chocolate in the kids' Easter baskets.
Then?
Well, then I took some Tums to counteract all that heartburn from the chocolate binge eating.
But after that, I decided my best option was to pick myself up by the bootstraps and keep going. I took a huge blow to my confidence, swallowed that very bitter pill of humility, and pressed forward. As the Husband gently reminded me, it's experiences like this that are precisely what build our character and provide us with growth.
Growth sure stinks though, doesn't it?
But only for a little while. Then we look around and find that we are standing a little taller than we were before. That wounded vulnerability has hardened, and if we look carefully, we can see that it is now thick, like a callous. Ready to shield us the next time something tries to penetrate our armor.
It's quite literally a thicker skin.
And I think it's going to serve me well.
Game on, life. Game on.